Since 1987 - We make Women's clothing designed to fit tall women and men at Wildside Crossdressing in Toronto. People love our clothes and large size high heels too! First, check out the Shop Online Button and you can see the store products at 161 Gerrard St. E. and make your list! We have one-stop shopping for your whole body - clip-on earrings, we sell Pleaser Shoes in Canada in Toronto - wide width ladies shoes and boots to size 17, wigs, jewellery, makeup, corsets, lingerie, the silicone breastform store, corsettes and waist cinchers, hip pads, books and magazines, videos, stockings and pantyhose, skirts, blouses, dresses, tops, fetishwear, and many other wonderful items you can't live without!

Hours:
Closed Monday
Open Tues Wed Thurs Fri Noon - 5:30
Sat 1pm - 5 pm
Sunday 10 AM - 1 PM or call for eve appt
Call to shop after hours - please do not text or email
416-921-6112, 1-800-260-0102 , 647-226-8857


Map and Directions
Privacy Policy: Only 1 shopper alone
or with a friend in the store at one time
and to prevent theft.

Take A Walk On The Wildside
161 Gerrard Street East,
Toronto, ON M5A 2E4
1.800.260.0102 or 1.416.921.6112

Click Here Newspaper + Magazine Articles
Click Here To See Our Television Shows
Take our celebrity challenge...
Are you a celebrity?
We offer you the opportunity for a free transformation
in exchange for your endorsement in the form of photos of your transformation which we may post on our site.
email Paddy here
PS A celebrity is a celebrity.

Patricia (Paddy) Aldridge, Hon. B.A. (Fine Arts)
email me
TAKE A WALK ON THE WILDSIDE ™
"The Experts in Transformation"
Since 1987 Wildside is a business geared to all women of all race, colour and creed, crossdressers, transgenders, transvestites, transsexuals and other women and men. We welcome the film and theater industry.


Click here for Lace's Thank You Video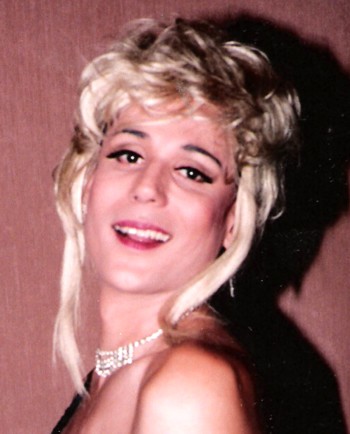 Those Gone To Spirit


LGBT, TG/TS friendly

Wilton Said - Pretty - Shot at Wildside

Take a Walk on the Wildside
161 Gerrard Street East,
Toronto, ON M5A 2E4
1.800.260.0102 or 1.416.921.6112
info@wildside.org